TOP FEATURES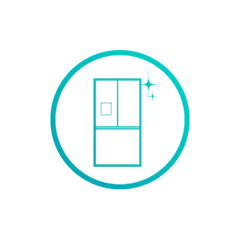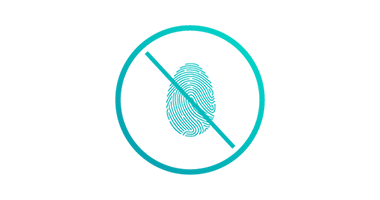 Fingerprint Resistant Stainless Steel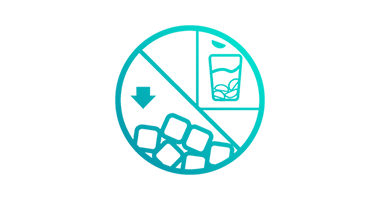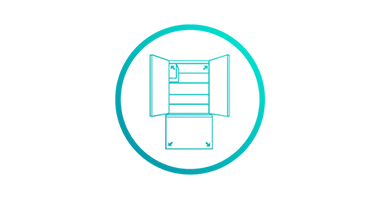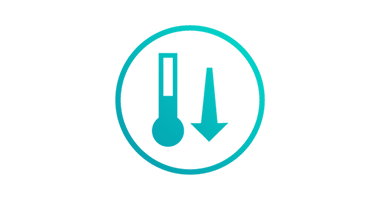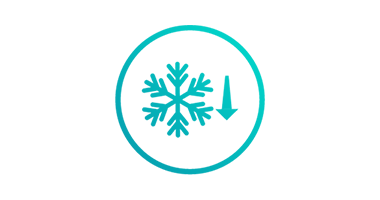 Highlights
Premium Flat Door Design
The premium flat door design with recessed handle allows the refrigerator to be discretely integrated within the kitchen cabinets to make better use of space and deliver seamless built-in look.
Fingerprint Resistant Brushed Steel
The brushed steel is a high-quality, fingerprint-resistant material that protects the surface from the oil from your fingers. This unique finish requires no special cleaners, so you can keep your fridge looking great.
Dual Ice Makers
This refrigerator is equipped with dual ice makers, one is dispensed from the door, another is located in the freezer drawer. The dual ice makers can create crescent ice, cubed ice and crushed ice. This feature can produce and store up to 7 lbs. of ice, so you always have enough ice on hand.
Durable Inverter
Inverter Technology monitors the conditions inside your fridge and manages the output accordingly, which can help you save energy, and in turn save you money. It also ensures a more stable internal temperature, which helps extend the life of your appliance.
Large Space Inside
The large capacity refrigerator ensures you store any shape or type of food and meets all you weekly shopping store needs. Comfortably fits up to 25.4 cu.ft at once, it allows you to open door out wide and see everything at a glance.
Super Cool
The super cool system can quickly drop the fridge temperature to 2°C and keep for 6 hours, so that food can be rapidly chilled. This feature allows you to keep the flavor of the fresh food as well as chill the drinks quickly.
Super Freeze
When it's time to stock up your freezer with new food, using the super freeze function, which will rapidly drop the temperature to -24℃ and generate cold air. It can freeze your groceries.
Electronic Touch Control
Take complete control over your fridge's features with a simple-to-use and easy-to-reach LED touch control panel. It allows you to precisely adjust the temperature and select all the additional features offered by your Hisense refrigerator.
Sliding Shelf
Thanks to Hisense's folding shelf, you're able to store taller items in your fridge such as large bottles, jugs or tall layered cakes. Simply push the front half of the shelf in, and instantly free up additional space over head.
Interior LED Lighting
The bright and energy-efficient Interior LED lighting, enables more clear and deep overview of fridge content.
Gallon Door Storage
The gallon door storage provides the perfect space to store bulkier items. No matter if it's gallon jugs or 2 l bottles, the 208 mm wide shelf can handle any challenge and allows you quick access to items you use most frequently.
Full Width Pantry Drawer
Full width pantry drawer provides great storage for anything from deli trays to juice boxes, keeping them cool and easy to reach.
Easy Gliding Drawers
The easy gliding drawers allow you to store large-size frozen goods safely and effortlessly, providing a smooth opening and closing experience.
Door Alarm
This function will alert you if you'd left the fridge or freezer door opened. The smart sensor will detect that the doors are open, and keep the food freshen.
Specification
NOW, HERE'S THE TECHNICAL BIT…
Volume Of Refrigerator(L):

497.6

Volume Of Freezer(L):

222

Net Dimensions(W×D×H):

914 x 840 x 1778 (mm)

Loading Capacity(40H.C.):

26

View More

All product descriptions, pricing and dimensions are approximate, product availability, specifications and features are subject to change at any time, and from time to time, and without notice.