TOP FEATURES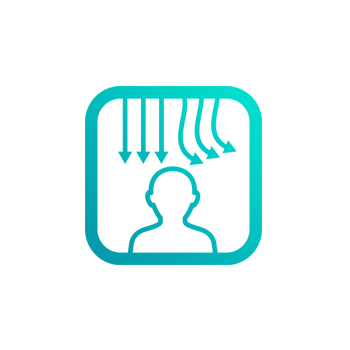 IDEAL WIND
360° round airflow design
I FEEL
Keep your feeling constant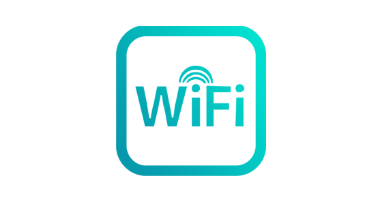 IDEAL WIND
360° round airflow design
Enjoy natural cool breeze everywhere.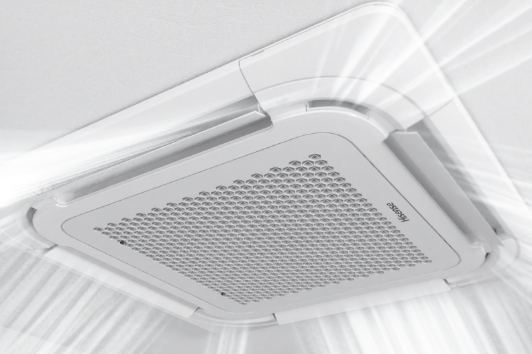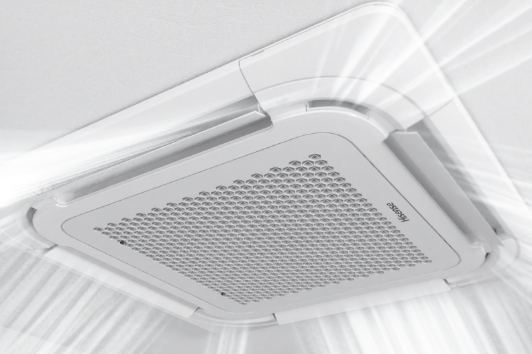 360° ROUND AIR SUPPLY
360° round air supply optimizes room airflow, ensure the comfortable airflow goes to every corner.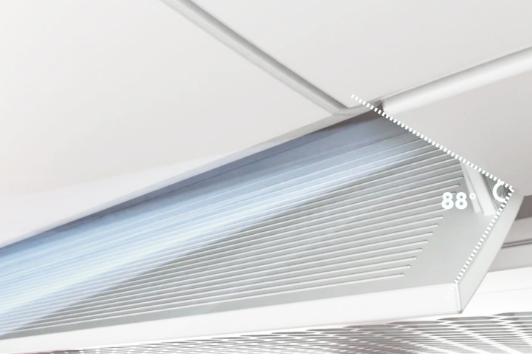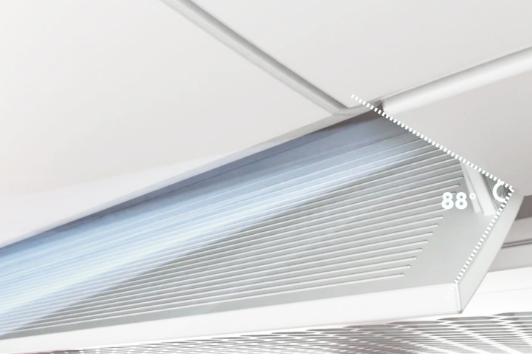 BIG LOUVER
Big louver with 88° free swinging angle.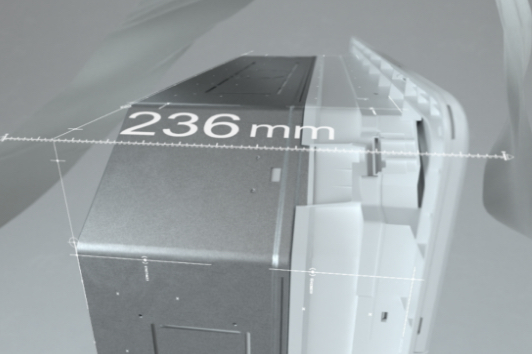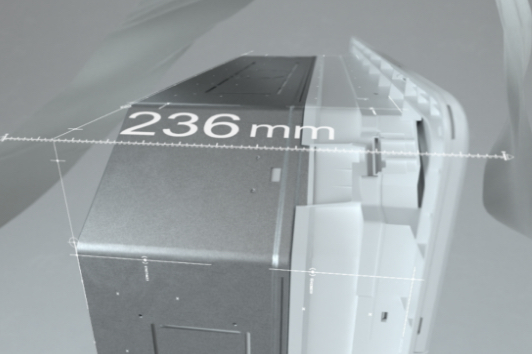 ULTRA-SLIM DESIGN
Hisense cassette adopts ultra-thin Body Design, it can be perfectly integrated with decoration.
ECO FRIENDLY REFRIGERATION
R32 has zero Ozone Depletion Potential (OPD) and lower Global Warming Potential (GWP), which contributes to the prevention of global warming.
I Feel Mode, Keeps Your Feeling Constant
Perceive the temperature around the remote control and keep your feeling constant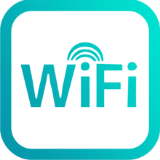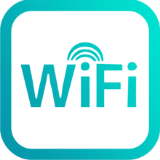 WiFi Control, Easy Life
Remotely controlling the air conditioner through the mobile phone APP before returning home makes life more convenient.
Five-fold Evaporator
The cassette adopts a 5-fold design, advanced CFD simulation and flow field simulation technology, and a larger heat exchange area. Compared with traditional four-fold converter, it is more high-efficient in cooling and heating and more power-saving.
Backward Centrifugal Fan
Backward centrifugal fan with excellent air supply, high efficiency, low noise and loss, higher reliability.
SILENCE
Brand new silent duct design, avoids noise interference.The optimized fan blades, professional duct simulation, and silent air supply create a peaceful environment.
Specification
NOW, HERE'S THE TECHNICAL BIT…
Cooling Capacity:

54KW - 15741KW

Indoor Unit Height:

236 - 272mm

View More

All product descriptions, pricing and dimensions are approximate. product availability, specifications and features are subject to change at any time, and from time to time, and without notice.